History & Vision
Established in 2012, Eagle Rock Concrete started with concrete plants in Raleigh and Apex, having since expanded into Johnston, Franklin, Wilson and Nash Counties. Our management team has over 300 years of experience in the concrete industry and local markets. Our team strives every day to establish Eagle Rock Concrete as the most recognizable brand for quality concrete and unparalleled service in our industry.
We believe in: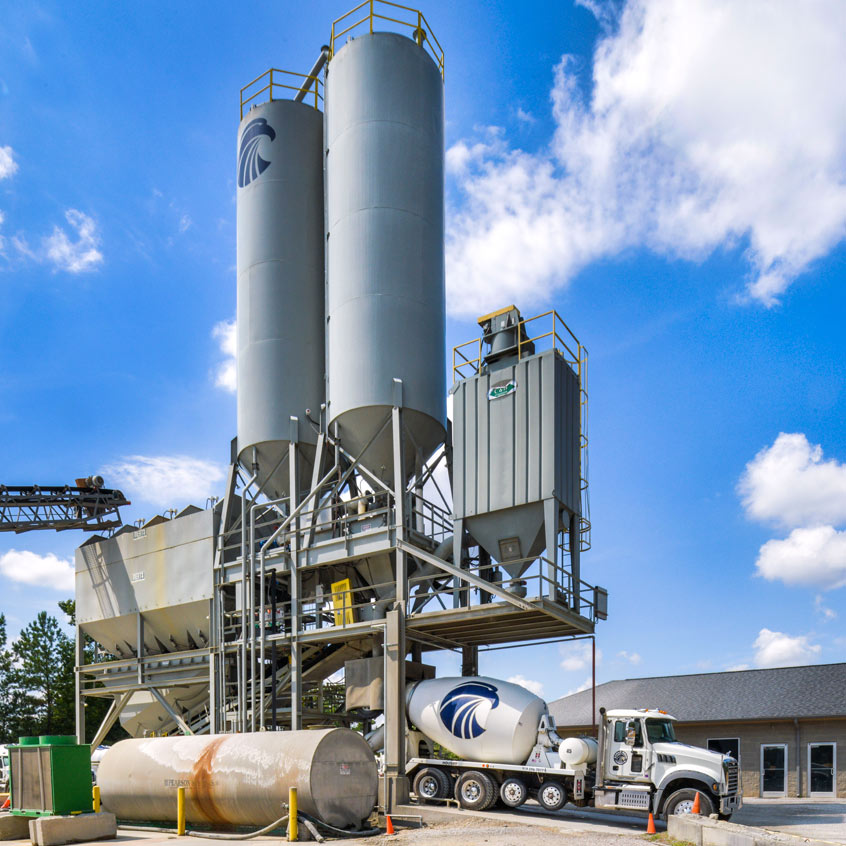 Mission Statement
We take great pride in making Eagle Rock Concrete the supplier and employer of choice by supporting our team members who provide superior products and services to our valued customers.
Core Values
Do the Right Thing
To be the concrete supplier and employer of choice, we must hold ourselves to the highest standards. Guided by honesty, integrity, and wisdom in all interactions, we will build trust and a better company. We follow through on our commitments, because there is no alternative. The outcome of doing the right thing is the achievement of our collective mission.
Answer the Bells
Every team member has a role to play and a bell to answer. In order to achieve outstanding results, we must seize every opportunity punctual, prepared, and purposeful. Only through continuous improvement and committed teamwork will we remain the concrete supplier and employer of choice.
ABOUT US
Eagle Rock Concrete is a locally owned and operated concrete producer in Wake, Durham, Johnston and Franklin Counties. With over 170 years of combined experience, we are ready to take on your project, big or small. Established in 2012, Eagle Rock is a team of local industry-leading professionals who have the experience, capability, desire and commitment to exceed your expectations every day.
COMMUNITY INVOLVEMENT
Eagle Rock Concrete is locally owned and operated and we take great pride in benefitting and contributing to our local community in every way that we can. Below are some of the wonderful organizations that Eagle Rock Concrete is proud to be a supporter of: