Foundation to Finish
At Eagle Rock Concrete, we understand the personal aspect of building family homes. This knowledge drives Eagle Rock Concrete to create quality concrete that is able to stand the test of time.
Whether providing quality footing, foundation, or flatwork mixes, Eagle Rock Concrete offers what you need most — quality concrete and exceptional service. Strategically located, high production plants in the Triangle area, coupled with a highly skilled team and a large modern fleet, enable Eagle Rock Concrete the flexibility to provide the exceptional service you need to keep your costs down and your customers satisfied.
Building a Foundation of Trust
Strong footings and foundations — the building blocks of your project — are why Eagle Rock Concrete's "tried & true" foundation mixes are built to last, using top-quality products. Whether pumping, conveying or standard discharging methods are used, our mixes will produce the results you need, each and every time.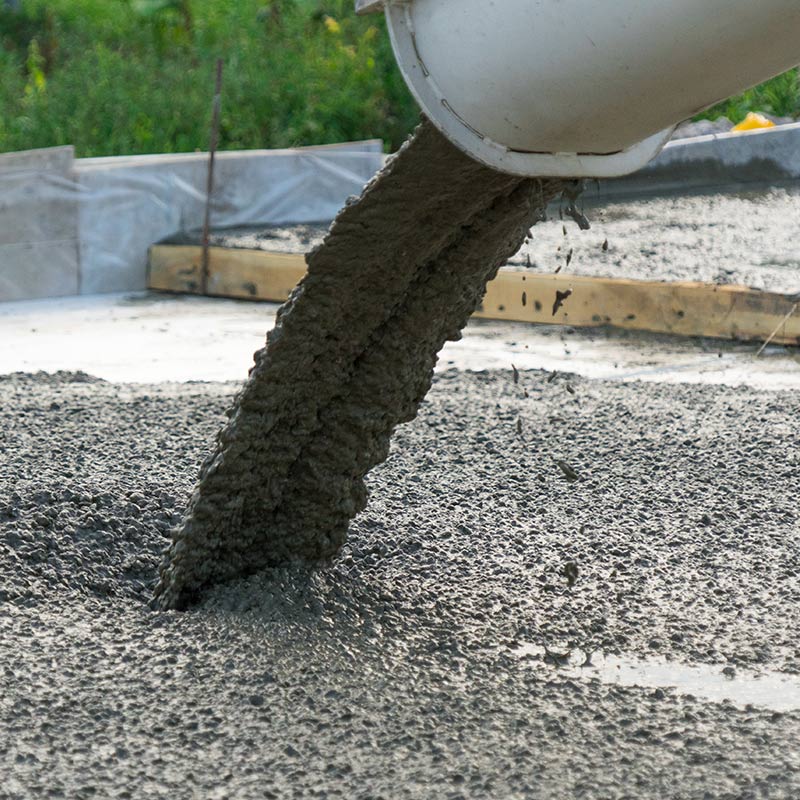 Focusing on the Finish
Eagle Rock Concrete is committed to meeting the challenges in today's residential flatwork industry, investing in the newest technology and equipment, focused on making concrete placement more efficient and cost-effective for our customers.
Our team specialists create our residential flatwork mixes, focusing on the finishes and placement characteristics you demand. From driveways to garage floors to patios, we can provide the mixes you need to achieve the custom look your customers' desire with the ease-of-placement you require.
Ordering Tips — Help Us, Help You!
Eagle Rock Concrete strives to make doing business with us an easy, successful experience. We understand the success of your pour relies on our ability to communicate with you throughout the delivery process.
Much work goes into preparing for your job well before you order the concrete
After all that work, getting the wrong mix at the wrong time can be frustrating and expensive, not to mention having disastrous results.
Below is Eagle Rock Concrete's checklist to help you, help us deliver the right order each and every time you pour.
Before You Call
Placing Your Order
First and foremost, give plenty of notice — at least one week. This enables our logistics representatives to accurately schedule trucks, resulting in timely deliveries. Discuss truck access and any specifics pertaining to the job site with our logistics representatives. We will provide our drivers with state of the art GPS that will help them get to your site and ready to pour in the quickest time possible.
Firm orders are given precedence over "will call" orders. Due to the nature of our delivery business, we are unable to "hold" trucks or even schedule trucks based on "will call" orders until they are confirmed. Once we receive confirmation of your order, we will position them into the schedule. All attempts are made to meet your specific needs at that time.
General Information Needed
Important Specifics We Must Have